Chamber urges tough stance on crime
Posted by Gold Coast Central Chamber of Commerce President Martin Hall on 18 March 2019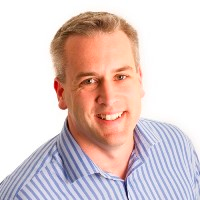 The Gold Coast's peak business body wants the State Government to take a tougher stance on crime to clean up the Coast's potential image problem.
Gold Coast Central Chamber of Commerce president Martin Hall says the State Government needs to appoint more police officers in the Gold Coast region and invest more resources fighting crime groups in the region.
"The Gold Coast is renowned for its beaches, for being a tourism hotspot and increasingly as a key business hotspot but recently it has also become known throughout Australia as a hotspot for crime.
"With the recent spate of daily media coverage of gang feuds and drug busts on the Gold Coast, many Australians are no longer viewing the Gold Coast as a family tourist destination or as a place to do business.
"This is especially important given that the Gold Coast is now the feature of Tourism Australia's "Australia Inc" campaign.
"The city, the state and the community need to work together to prevent the Coast's reputation being further damaged."
Mr Hall said the city's tourism reputation had been badly damaged after the "bikie brawl" in Broadbeach in 2013 but its reputation had bounced back after a crackdown in outlaw motorcycle gangs and the hosting of the Commonwealth Games.
"However, in recent months we have seen a steady stream in national coverage of feuds involving members of crime gangs on the Coast and a series of disturbing crimes,'' said Mr Hall.
"What the community is demanding is that the city's criminal operations are to be put out of business.
"The State Government needs to take a tougher stance on crime and commit resources to stop it from damaging the Gold Coast and the state's reputation."
Author:
Gold Coast Central Chamber of Commerce President Martin Hall