Chamber urges Shorten rethink on wages
Posted by Gold Coast Central Chamber of Commerce President Martin Hall on 18 March 2019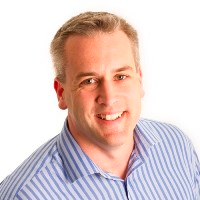 The Gold Coast's peak business body is urging Bill Shorten to "get real" in relation to wages in Australia.
Gold Coast Central Chamber of Commerce president Martin Hall said Mr Shorten's recent comments about the need to introduce his proposed "living wage" disregarded the reality that Australia already one of the highest minimum wage rates in the world.
"Mr Shorten clearly doesn't comprehend that small businesses are the predominant type of business in Australia, and many owners of small businesses take home less than their employees each week while at the same time carrying all of the financial risk," said Mr Hall.
"The Gold Coast is the small and microbusiness capital of Australia.
"In Queensland businesses with less than 20 employees provide the largest number of the state's jobs (44%) and medium size businesses employ between 20 and 200 (23%), so together SMEs make up two-thirds of all jobs.
"The economic reality is if that Mr Shorten wins the next election and introduces the highest minimum wages in the world, there will be almost no employers willing to put on workers.
Mr Hall said business confidence in Queensland was declining with business owners struggling to absorb minimum wage rises in consecutive years that have been far beyond the level of inflation.
ABS statistics on business counts in Queensland show that business survival rates over five years to 2018 were a paltry 63%, and it was worse for new businesses, with a 53% survival rate over that time.
"The unions love to invoke the spectre of industrial relations debate cast against a backdrop of dark skies and satanic mills running 24/7 as children work tirelessly in the factory despite the reality being somewhat different," Mr Hall said.
ABS statistics show average incomes in Queensland have fallen in sectors that were most affected by the consecutive rises in the minimum wage.
"This is particularly the case in the retail sector, where average hours of work has fallen in line with rises in average hourly incomes,'' said Mr Hall.
Author:
Gold Coast Central Chamber of Commerce President Martin Hall