A message from Steven Ciobo, Federal Member for Moncrieff October2016
Posted on 14 October 2016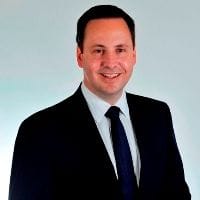 A few weeks ago I hosted the Federal Minister for Small Business, the Hon Michael McCormack MP, at the Gold Coast Small Business Forum.
It was an opportunity for local small business owners and traders to speak directly with the Minister and learn about some of the key initiatives the Coalition has introduced to support small business.
There are more than 2.7 million small businesses around Australia.
There's no sector more important to growing the national economy than the small business sector and here on the Gold Coast, we know this to be true.
The Minister heard from representatives from a wide range of industries and spoke about the opportunities presented by the Coalition's landmark free trade agreements.
As Trade Minister, I'm fortunate to see first-hand how these agreements are helping small businesses access international markets and expand their operations through exports creating local jobs as their business grows.
Gold Coast employers are keen to engage with young people seeking employment and the Coalition's $752 million Youth Jobs PaTH (Prepare-Trial-Hire) programme is providing assistance and incentives for local businesses.
At the Gold Coast Small Business Forum, the Minister explained the benefits of the PaTH programme, which includes payments for employers taking on job seekers for an internship and wage subsidies for ongoing employment opportunities offered to eligible job seekers.
Existing wage subsidies available to small businesses will also be simplified, making them easier to access and much more flexible.
Gold Coast small business owners made it clear they were committed to supporting local job seekers and providing long-term employment opportunities for youth, and the PaTH programme is designed to help you do this.
When he was on the Gold Coast, the Small Business Minister reiterated the Coalition wants to drive growth in small businesses, because we know this is how we will drive growth in our economy.
I understand the importance of small businesses to the Gold Coast, which is why I'm committed to supporting them as a member of the Federal Coalition Government.
If you missed this year's Gold Coast Small Business Forum but have ideas or concerns you wish to share with me, please don't hesitate to send me an email Steven.Ciobo.MP@aph.gov.au or contact my office (07) 5504 6000.