A message from Steven Ciobo, Federal Member for Moncrieff, June 2016
Posted on 3 June 2016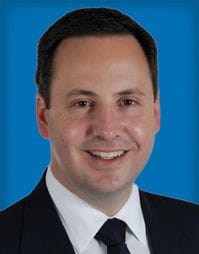 The Gold Coast is a small business city, with our lifeblood being the tourism and construction industries.
It's important these industries continue to get stronger in order to drive jobs and growth on the Gold Coast. This is precisely why the Turnbull Coalition Government has a national economic plan to drive investment, boost export opportunities, grow tourism, and ensure there is confidence in our construction industry.
Backing small business is a key part of this plan, because we know small business drives the national economy.
That's why, last year, the Turnbull Coalition delivered small business tax cuts and introduced the $20,000 instant asset write-off, as part of the record $5.5 billion Growing Jobs and Small Business Package.
We know this is helping Gold Coast small businesses invest, grow and employ more locals.
Since the Coalition was elected in 2013, we've also delivered three landmark free trade agreements with China, Japan and Korea which are providing new opportunities for small businesses and driving economic growth.
We're negotiating additional agreements with our trading partners, to continue opening up new markets and trading opportunities.
Especially on the Gold Coast, our export trade agreements are opening doors into expanded markets for our service industry exports like education.
Under the Coalition the Gold Coast has also seen record growth in our tourism sector.
The Turnbull Government has identified tourism as one of the five key super-growth sectors which will help drive our transition to a new and diversified economy.
On the Gold Coast, tourism is our number one employer by industry.
The opportunity that our growing international tourist market presents for the Gold Coast is enormous.
Local tourism operators - many of which are small businesses - will continue to benefit from our pro-growth policies, investment in tourism infrastructure and targeted marketing.
As a member of the Coalition, I know we have a strong track record of delivering the investment, infrastructure and services the Gold Coast needs.
In a month's time, the Gold Coast has an important decision to make about our city's future.
Our tourism and small business sectors the lifeblood of our economy depend on strong economic leadership and support at a Federal level.
On July 2, we'll be asking people to back the Coalition's national economic plan for a strong economy, with tax relief for our city's army of small and medium sized businesses.
A Labor-Greens alliance will stop this tax relief and ruin confidence in the construction industry because of their reckless policy changes to negative gearing, as well as their proposal to increase capital gains tax by 50 percent.