A message from Steven Ciobo, Federal Member for Moncrieff - October 2018
Posted on 15 October 2018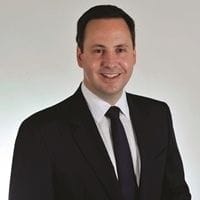 Small businesses will now pay les tax, sooner with the Coalition Government delivering its tax relief five years earlier than planned.

As you know lower company tax means you can invest more in to your business and create the jobs our city needs.

This means businesses with a turnover below $50 million will face a tax rate of just 25 per cent in 2021-22 rather than from 2026-27 as currently legislated. Similar timing changes will apply to the roll out of the 16 per cent tax discount for unincorporated businesses.

For example, a small business, such as an independent supermarket or a pub that makes $500,000 profit, will have an additional $7,500 in 2020-21 and $12,500 in 2021-22 to invest back into the business or staff, or help to manage cash flow.

By fast-tracking this tax relief, we are making a more immediate difference to your bottom line, so you can continue to invest and grow your business.

This builds on the first stage of company tax relief that our Government delivered in May 2017.

The Coalition will continue to support small businesses on the Gold Coast because we know they are the backbone of our city's economy.

It was great to have Prime Minister Scott Morrison back on the Gold Coast recently to meet with and speak to small business owners while announcing two new major international productions.

These projects, secured by the Coalition, will invest more than $100 million into the Australian economy and bring hundreds of jobs to the Gold Coast.

Our stunning landscape will also encourage more tourism and our talented industry will inspire other major productions to be filmed here.

This is what the Coalition Government is focused on. We are continuing to work hard to attract new investment opportunities so our local businesses can thrive, because we understand it's key to our city's success.

The biggest threat to Gold Coast small businesses is a Labor Government. We know Bill Shorten wants to introduce an extra $200 billion in taxes, which will hurt Gold Coast businesses, Gold Coast workers and Gold Coast jobs.

We cannot trust the Labor Party when it comes to our nation's economy and small business policy.
Written submissions or comments can be emailed to inquiries@asbfeo.gov.au.
Steven Ciobo
Minister for Defence Industry
Federal Member for Moncrieff
67 Thomas Drive, Chevron Island Qld 4217
PO Box 4922, Gold Coast MC Qld 9726
T (07) 5504 6000

Steven Ciobo MP is the Federal Member for Moncrieff and the Minister for Defence Industry.