A message from Steven Ciobo, Federal Member for Moncrieff - July 2018
Posted on 15 July 2018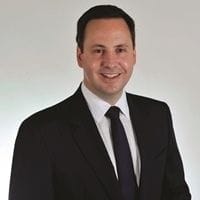 The Turnbull Coalition Government is backing small and medium businesses by delivering tax relief and helping them to invest in the growth of their business. We know growing businesses will grow our economy and create more jobs for locals.
As part of our tax plan, we've also delivered personal income tax relief because we want taxes to be lower and simpler for all Australians.
We are now focused on delivering tax relief for all businesses because we want you to be internationally competitive and succeed so you can invest and employ more people.
The latest backflip by the Labor Party proved two things. One you can't trust Bill Shorten. And two Australians will always pay more tax under Labor than under the Coalition.
Bill Shorten showed his true colours recently when he made his captain's call to repeal our legislated tax cuts for small to medium businesses with a turnover between $10 million and $50 million.
This is the problem with the Labor Party. The Coalition sees small businesses like yours as the drivers of our economy, as employers, and as hardworking Australians who are having a go. Labor sees you as multinational companies, and sees your money as their own.
Although Bill Shorten was comprehensively rolled by his Shadow Cabinet and forced to back away from his anti-business position to hike taxes for small business, the fact is you will still pay more under Labor.
Labor has still committed to repealing any future legislated tax relief meaning companies will pay 27.5 per cent tax under Labor but only 25 per cent under the Coalition.
As business owners would know, this could be the difference between employing an extra person, or not. It could be the difference between investing in new equipment to grow the business, or not.
We know this because the Coalition gets small business, and we will always back small business. Bill Shorten and the Labor Party are anti-business, and will suffocate our economy with more than $200 billion in already announced tax cuts.
The Gold Coast can't afford Labor.
Written submissions or comments can be emailed to inquiries@asbfeo.gov.au.
Steven Ciobo
Minister for Trade, Tourism and Investment
Federal Member for Moncrieff
67 Thomas Drive, Chevron Island Qld 4217
PO Box 4922, Gold Coast MC Qld 9726
T (07) 5504 6000
Steven Ciobo MP is the Federal Member for Moncrieff and the Minister for Trade, Tourism and Investment.