A message from Steven Ciobo, Federal Member for Moncrieff - April 2018
Posted on 5 April 2018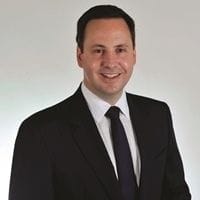 The Turnbull Coalition Government recognises small businesses are an essential part of the Gold Coast economy. We are committed to helping you get ahead.
We are supporting your investment and growth through the instant tax write off of assets purchased up to $20,000.
I've spoken to many business owners across the Coast, and to be internationally competitive, they are supportive of the Coalition Government's business tax cut to 25 per cent. We have delivered on cutting tax to its lowest rate in 50 years to 27.5 per cent. In two years' time, this will be reduced to 25 per cent.
Gold Coasters want a good, secure, well-paid job to get ahead. They want the opportunity to pursue a career, which helps ensure they can provide a good life for their families. For this to happen, it is critical small to medium sized businesses on the Coast are supported.
However, we want to do more to grow the Gold Coast economy but Bill Shorten and his trade union mates are standing in the way.
Private sector businesses are calling on the Senate to pass in full the proposed business tax cut to 25 per cent.
Bill Shorten has taken a reckless and irresponsible approach. He knows if we don't secure a tax rate in we will miss out on investment, growth, jobs and higher wages.
Labor does not have a single policy to help you invest in your business and create new local jobs. Laborwant to raise taxes, increase the cost of energy and make it harder to employ staff. Under Labor, you'll always pay more.
In a city that is so reliant on small to medium sized business success, I will continue to fight for policies to encourage more businesses success and growth.
Written submissions or comments can be emailed to inquiries@asbfeo.gov.au.
Steven Ciobo
Minister for Trade, Tourism and Investment
Federal Member for Moncrieff
67 Thomas Drive, Chevron Island Qld 4217
PO Box 4922, Gold Coast MC Qld 9726
T (07) 5504 6000