A message from Steven Ciobo - Minister for Trade, Tourism and Investment
Posted on 19 July 2016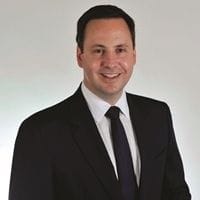 I am honoured to have been sworn in as Australia's Minister for Trade, Tourism and Investment.
Increasing trade, investment and tourism is at the heart of the Turnbull Government's plan to create jobs and support economic growth.
The Turnbull Government will pursue an ambitious trade agenda to grow our exports, attract new investment and increase visitor numbers ultimately creating more Australian jobs.
We will continue our work towards launching free trade agreement negotiations with the European Union and seek to open negotiations with the United Kingdom at the right time. We will explore the feasibility of trade negotiations with Canada, Mexico and Colombia.
We will continue to pursue trade agreements with Indonesia, India, the Regional Comprehensive Economic Partnership countries, and the members of the Gulf Cooperation Council, as well as the Pacific Island countries through the PACER Plus agreement. We will also pursue new opportunities in the Indo-Pacific region.
The Turnbull Government will make it easier for Australian farmers and manufacturers to export by establishing a 'single window' for export documentation. And we will establish a support unit that helps services exporters address regulatory barriers to services trade.
We will expand our efforts to help Australian businesses capitalise on the opportunities our trade agreements create through Trade Seminars and the award-winning FTA Portal.
I will be an unwavering advocate for the tourism industry around the Cabinet table. The Government will further improve Australia's competitive advantage in tourism, building on our achievements of the past three years.
We will seek to capture a greater share of the Chinese market, including by designating 2017 as the Australia-China Year of Tourism.
Australia's trade and investment performance has contributed significantly to the country's remarkable record of twenty-five years of uninterrupted economic growth and will continue to do so.
Today, trade in goods and services is equivalent to more than 40 per cent of Australia's GDP and one in five Australian jobs is trade-related.