A message from Steve Ciobo, Federal Member for Moncrieff, May 2016
Posted on 6 May 2016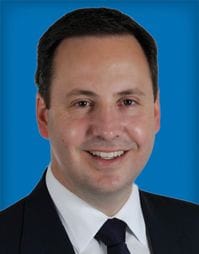 Regardless of the industry, all small business owners would have at least one thing in common: balancing the budget.
A business owner needs to manage day-to-day expenses and have a plan for future growth. If their income starts declining, they might need to pursue new ways to boost sales and keep the business performing well.
Just as a small business owner needs to think about the challenges and opportunities ahead, so too does the Government.
This week, the Treasurer delivered the Coalition's third Budget; a national economic plan for jobs and growth.
Importantly for the Gold Coast, this plan includes strong support of our largest two sectors tourism and small business.
A record investment in Tourism Australia demonstrates the Coalition's focus on ensuring we reach our tourism potential.
The Gold Coast's economy is reliant on a healthy tourism industry, which is experiencing record growth in international visitor numbers and expenditure.
The Turnbull Government's plan for tourism through the Tourism 2020 strategy will bring economic certainty for the Gold Coast as our tourism industry strengthens.
Many of the businesses in our tourism sector are of course, small businesses.
We want to make it as easy as possible for small businesses to invest, grow and employ more Gold Coasters.
To help them do this, the Budget contains a number of measures to reduce the amount of company tax paid by our small businesses.
From 1 July this year, the company tax rate for small and medium businesses will be cut to 27.5 per cent and the turnover threshold for businesses able to access it will be increased from $2 million to $10 million.
The Coalition will also increase access to a range of small business tax concessions and the unincorporated small business tax discount, which is being increased to 8 per cent.
These measures will mean thousands of Gold Coast businesses will pay less tax putting them in a better position to expand and invest in the local economy.
The turnover threshold for the lower company tax rate will continue to be stepped up incrementally over the next ten years, before the 27.5 per cent rate is reduced to 25 per cent for all businesses in 2026-27.
The focus on small business is at the heart of the Turnbull Government's Ten Year Enterprise Tax Plan; a plan to support growth, higher wages and jobs.
We are managing the transition of our national economy by supporting our small businesses that drive the economy.
For more information on how your business will benefit from our strong economic plan, visit http://budget.lnp.org.au/.