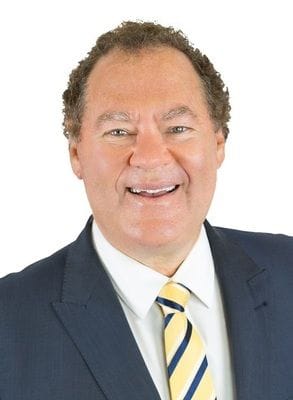 A warm welcome to our beautiful winter weather and also a warm welcome to our southern visitors and those across 'the ditch' who likewise enjoy a winter break in the sun! This time of year is the beginning of the whale migration season so keep an eye out as those magnificent leviathans of the ocean cruise past. You may even be fortunate enough to spot a mother with her bub! For those who brave the early mornings I can share with you that the sunrises are truly magnificent right now!

Local Business Drawcard Festival Success with Blues on Broadbeach!

The month of May heralds the annual 'Blues on Broadbeach' festival, which has just celebrated its 17th year. This music festival is a fine example of a successful collaborative approach to showcase local and overseas talent in an exceptional beachside setting. This successful event is ably supported by a wide variety of remarkable bars and restaurants throughout the festival precinct. This festival and other's such as 'Groundwater Country Music' festival (at the end of July), throughout the year provide ongoing customers for local traders as well as clientele for our world class hotels. The boost to our local economy during traditionally quieter visitor periods is important for our local businesses to thrive and grow as well as provide secure ongoing job opportunities for locals.

Gold Coast Convention Centre Upgrade = Good for Business

From a national and international visitor perspective, 'the sooner the better', for a confirmed project commencement date to undertake the proposed extension to the Gold Coast Convention Centre (GCCC). Business demands have outstripped current offerings and it is vital that the Gold Coast Convention Centre remains competitive in its range of venue's to secure current and future long term conference business. We are missing out on some of the larger world conferences because of the current limitations on size of conventions so an expansion of the GCCC is an absolute must in this year's budget by the State Government due on 12 June.

Local 'Star' Expansion Generating Jobs

The expansion proposed by the Star Casino is a 'rolled gold' investment in the future tourism industry of the Gold Coast. The reality of gambling is that there just isn't room for a second gambling palace on the Gold Coast. Whilst competition is usually a god thing in business the market has to be able to sustain two operators and the Gold Coast at this stage just can't. We need certainty from the State Government that they are not pursuing a second operator for the Gold Coast for purely short-term gain to their revenues for State finances so that our existing operator can get on with the business of investing in the Gold Coast. The Star has demonstrated its bona fides interest in the Goldie and should be supported!
Should you have any State issues you would like to discuss please feel free to contact my office on:
Tel: 5600 0100
Email: Mermaid.Beach@parliament.qld
You can also visit my Facebook page www.facebook.com/RayStevensMP
Best wishes
Ray Stevens MP
State Member for Mermaid Beach