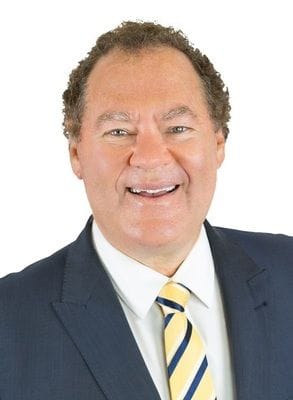 We have had a terrific Christmas holiday period on the Gold Coast with plenty of sunshine for visitors and locals alike and now it is back to work and school.
The Opening of the 56th Parliament will take place on the 13th and 14th of February with the swearing in of the new parliament taking place on Tuesday 13th February. I am very proud to have been re-elected to once again represent the magnificent electorate of Mermaid Beach and will endeavour to fulfil the trust placed in me by my constituents.

Commonwealth Games
The Commonwealth Games are fast upon us and our city will be showcased to the world. I sincerely hope that the Palaszczuk Labor Government's efforts to manage or at least alleviate the expected transport congestion is adequate to assist the high influx of visitors as well as locals to move around our city successfully during this period. We will all need to be mindful of amended traffic access including total road closures. However the very late public awareness of difficult transport arrangements and expected outcomes is a deliberate and unacceptable political ploy by a Government that is bereft of solutions for M1traffic and loath to fund appropriate traffic solutions for the Gold Coast.
However, the games will leave a lasting legacy of much needed community infrastructure, an indelible vision of a resplendent City in the minds of the thousands of international visitors and media and a place in the international sporting annals as the "best Commonwealth Games ever"! Enjoy!
Real estate Tourism
The two main economic drivers of the God Coast, namely tourism and construction have enjoyed an unprecedented boom over the last couple of years in many ways due to the increased interest and investment from our Chinese neighbours. Chinese tourism has bolstered our international visitors exponentially and the Chinese investment in Sydney and Melbourne particularly, and to a lesser extent direct investment into the Gold Coast, has seen an unprecedented boom to real estate values on the Gold Coast.
Long may it continue!!
Should you have any State issues you would like to discuss please feel free to contact my office on Tel: 5600 0100 / E: Mermaid.Beach@parliament.qld
Best wishes
Ray Stevens MP
State Member for Mermaid Beach