A Message from State Member for Mermaid, Ray Stevens - November 2019
Posted on 11 November 2019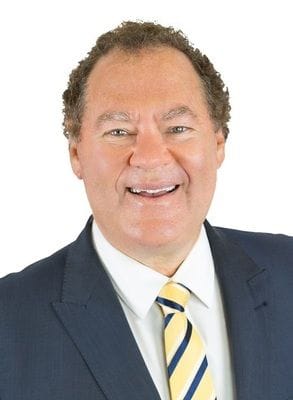 Schoolies 2019
A proposal has been mooted to cut back the 'Schoolies Week' to 3 days. It has taken many years and a lot of effort to achieve a positive reputation for an event that generates a lot of income for some businesses and is certainly a major week on the Gold Coast tourism calendar. The week events have matured over the years to safely entertain and manage the 'Schoolie' crowds who are celebrating the end of their high school education. Granted some businesses suffer because of the negative effect to Surfers Paradise the "Schoolies Week" celebration is portrayed. However, people have to realise that 'Schoolies' are also our long term tourism ambassadors and will return in the future with their families and friends.
Law & Order Major Issue for the Coast
The current resurgence in unlawful activity from random acts of violence on our streets, stabbings and bikie related shootings for so-called business deals gone sour are strong indicators of the Palaszczuk Labor Government's complete disregard for the safety of our Gold Coast Community. The watering down of the strong LNP outlaw bikie laws by the Palaszczuk Labor Government has given rise to this criminal element returning and this disgraceful state of affairs can only be halted by the LNP return to Government in October 2020.

Juvenile crime is on the rise as well and the Palaszczuk Labor Government's revolving door through the courts for these young offenders is the reason why car thefts, petty theft and home break-in's are on the rise.
Qld - Highest Unemployment Award in Australia
Queensland has won the "Biggest Loser" award for having the highest unemployment rate in Australia presently running at 6.5%, even behind Tasmania. An incredible result considering Queensland is rich in mining natural resources as well as having the best environmental and successful tourism offerings.
This Palaszczuk Labor Government has failed the people of Queensland and hopefully Queenslanders will adjudicate on this failed Labor Government in October 2020.
The construction, tourism and education industries have been holding up well for the Gold Coast with China providing economic impetus for all three sectors. We can only hope that a positive relationship is maintained with our biggest trading partner to continue growth and prosperity into 2020.
Should you have any State issues you would like to discuss please feel free to contact my office on: Tel: 5600 0100 / Email: Mermaid.Beach@parliament.qld.gov.au

You can also find me on Facebook at www.facebook.com/RayStevensMP.

Best wishes
Ray Stevens MP
State Member for Mermaid Beach