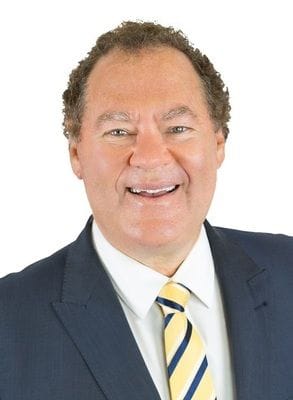 We are now starting week 8 of the COVID-19 pandemic and I am pleased we are seeing positive results on the health front. It is now the start of May and the onset of autumn together with shorter days are well and truly with us. COVID-19 continues to dominate public discourse as well as our economy and population at large. The Gold Coast continues to 'roll with the punches' and small business's innovative responses to this crisis continues to surprise and energise Gold Coasters to demonstrate their support to enable small and medium enterprises to emerge successfully from this situation. The Australian Government remains committed to providing strong support and assistance to business's, please check the link below for the most current information and support.
https://business.gov.au/risk-management/emergency-management/coronavirus-information-and-support-for-business

COVID 19
I have downloaded the COVID-19 Health App and I think it is important for our economy that all who can should download it. If there is a secondary outbreak of COVID-19 then an economic depression will be inevitable.

Convention Centre
It is a shame that the Palaszczuk Labor Government did not 'seize the day' last year when the Star Casino offered $100 million to expand the Gold Coast Convention Centre in return for exclusivity of casino operation on the Gold Coast for 20 years. The Gold Coast would have had an upgraded convention centre which will be sorely needed when we come through this coronavirus catastrophe and would have given tradies, builders and tourism operators something to look forward to when we re-emerge from this COVID-19 tunnel. Instead, we have the Star standing down thousands of staff and coming under financial stress itself with no expansion of the Convention Centre in sight.

Virgin Airlines
Australia's domestic airline market has always had its challenges and without a second airline to compete against Qantas this will result in poor pricing outcomes for domestic consumers. As a result there is plenty of opportunity for a new operator with an innovative business model to take up this vacancy.

A bailout for Virgin Airlines may well have seemed like a good political plug in the short term however the airline was struggling financially long before COVID-19 came along so no point in the Federal Government propping up a business that was failing because of its own financial mismanagement.

It remains to be seen whether Virgin will rise like a phoenix from its ashes or be replaced by a new player. Irrespective, there is potentially a momentous opportunity for any new entrant in the aviation market to capitalise on a post-pandemic domestic boom with the Gold Coast being a prime recipient of a welcome influx of local and interstate tourists!

Should you have any State issues you would like to discuss please feel free to contact my office on: Tel: 5600 0100 / Email: Mermaid.Beach@parliament.qld.gov.au

You can also find me on Facebook at www.facebook.com/RayStevensMP.
Best wishes

Ray Stevens MP
State Member for Mermaid Beach