A Message from State Member for Mermaid, Ray Stevens - July 2020
Posted on 14 July 2020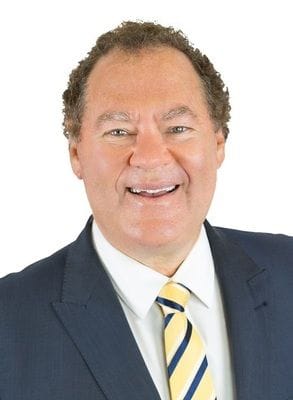 Queensland's closed borders opened on Friday 10 July however the welcome mat is definitely not out for our Victorian friends who are experiencing difficulties with a significant spike in covid-19. Our cafes, restaurants, retail and theme parks are ready and waiting to eagerly greet visitors with open arms and wide smiles.

Coronavirus Qld Border Closure
Over the last couple of weeks there has been greater support for the Queensland border closure due to the substantial spike in covid-19 cases in Victoria and backing to implement strict border security checks for any Victorians trying to enter Queensland or those who have visited nominated 'hotspots' as a result of the Daniel Andrews Labor Government incompetency in enforcing quarantine lockdowns. One border we would like to see the Coast opened to is for tourists from New Zealand. They have been coronavirus free for quite some time and a Queensland/New Zealand sweetheart deal could be a boon for the Gold Coast. New Zealander's are 27% of our international tourists and winter on the Gold Coast for a freezing Kiwi is a no brainer!

Law & Order - Youth Crime & Bikies
Youth crime seems to be out of control across the state and particularly in the Townsville and Gold Coast regions. The 'smack on the 'hand' and revolving door of young criminals being re-released to create havoc and fear in our communities is unacceptable and measures to rehabilitate and reduce this activity needs to be forthcoming. Deb Frecklington; the LNP Leader, has this week announced policy measures to implement support programs that re-educate and provide positive steps to address the many complexities of this spiralling out of control societal impasse.
Bikies are back in action, back in court and back doing lots of bad stuff in and around our neighbourhoods. The almost weekly drug busts, beatings and bikie in-fighting are headlines the Gold Coast doesn't need. Bringing back the LNP's tough on bikie criminals will be a first priority for a Deb Frecklington led Government.

Economic Recovery
AFL is back and ready to take off to a new level in Queensland! AFL greats across all codes are fleeing Victoria ahead of state border closures and have arrived in the 'Sunshine State'.
Domestic tourism will provide a positive cash injection to local small business and hopefully State Labor promised grants will also hurry up and materialise.
The construction industry is still powering along, and real estate prices realized now are still pre-coronavirus levels so the Gold coast as a living and investment destination has not been diminished. In fact, if anything for those Victorians wishing to escape the Corona Capital of Melbourne, we now offer cheaper real estate, healthier living and an AFL hub. What a sales pitch!
Should you have any State issues you would like to discuss please feel free to contact my office on: Tel: 5600 0100 / Email: Mermaid.Beach@parliament.qld.gov.au
You can also find me on Facebook at www.facebook.com/RayStevensMP.
Stay safe and healthy.
Best wishes
Ray Stevens MP
State Member for Mermaid Beach