A Message from State Member for Mermaid, Ray Stevens - December 2019
Posted on 9 December 2019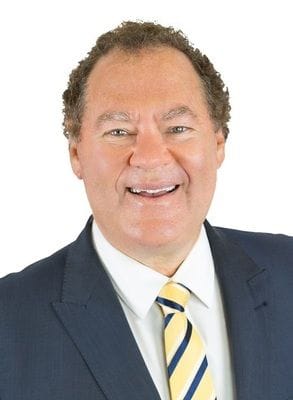 Christmas Eve Holiday

Local small businesses will feel the brunt of this new Christmas Eve Public Holiday as legislated last week by the Palaszczuk Labor Government. Some will have no choice but to close as casual rates of employment will be unaffordable adding to Queensland's unemployment woes. This is yet another example of unions running this Palaszczuk Labor Government and I feel for businesses who will be forced to close and those staffers denied the opportunity of employment over one of the busiest times in the Gold Coast's tourism calendar.
Light Rail Stage 3 / M1 upgrade

Thank goodness for the generous funding contribution of $269 million by the Scott Morrison Federal Government, otherwise who knows when this important infrastructure project may have become a reality. The current Palaszczuk Labor Government's dodgy fiscal practices would not have seen this reality so soon. The ScoMo Federal Government's focus on building better cities for our communities not only kick starts employment opportunities but also contributes to the livelihood of local business and neighbourhoods. The private sector operations are funding the majority of the State Government contribution so in effect, the Palaszczuk Labor Government has got a free light rail.
Global Tourism Hub

This Palaszczuk Labor Government's indecision to accept the Star Casino's innovative offer to fast-track the extension of the Gold Coast Convention centre will just continue to impede their competitive advantage in the convention conference arena. The Star Casino funding for the extension of the Gold Coast Convention Centre will be a game changer to increase the number of high value conference delegates with spending significant tourism dollars trickling down into support for small business and creating additional local employment opportunities.
I would like to take the opportunity to wish everyone a Very Merry Christmas and a Happy New Year. Enjoy time spent with family and friends over the summer break and see you in 2020!
Should you have any State issues you would like to discuss please feel free to contact my office on: Tel: 5600 0100 / Email: Mermaid.Beach@parliament.qld.gov.au
You can also find me on Facebook at www.facebook.com/RayStevensMP.

Best wishes
Ray Stevens MP
State Member for Mermaid Beach