A message from Ros Bates, State Member for Mudgeeraba, June 2016
Posted on 3 June 2016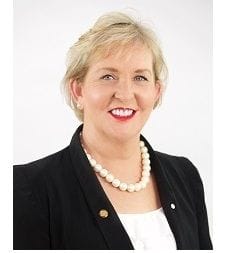 The past month has been as busy as ever and the year continues to fly by as I work hard for business owners and operators in the Mudgeeraba electorate.
This month, I was honoured to be appointed Shadow Minister for Communities, Women and Youth, Child Safety and the Prevention of Domestic and Family Violence and Shadow Minister for Disability Services and Seniors. In this role, as a nurse and a survivor of domestic violence, I'm looking forward to making a meaningful contribution and invoking genuine empathy and concern to this diverse portfolio.
Unfortunately, under the current asleep at the wheel Government, we're not seeing any good news for the Queensland or Gold Coast economies. In fact, more than 36,000 full-time jobs have been lost in the last two months.
Queensland was also the only state in Australia to experience an increase in the trend unemployment rate in April. The news was worse in the seasonally adjusted measure, with the unemployment rate shooting up to 6.5 per cent last month.
Jobs just cannot be created with a lack of confidence in the business community. Whilst business continues to be ignored, jobs for the boys are continuing in the public sector and union bosses continue to hold up vital projects in our city.
As an Opposition, we will continue to hold this Government to account and ensure that the voices of local businesspeople are heard in the Parliament.
I look forward to updating you again next month.