A message from Ros Bates, State Member for Mudgeeraba, July 2016
Posted on 18 July 2016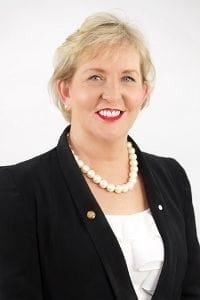 Over the past month, we've seen more bad news for the Queensland economy under the current Government after they delivered a failed State Budget for 2016-17.
The State Budget is just another example of an asleep at the wheel Government failing to get the basics right. Since this Government was elected, I have put forward a number of projects that would have made my electorate a better place to live and work, including M1 upgrades, anti-hooning measures, environmental clean ups, flashing school zone lights and more funding for domestic violence.
These projects were ignored in the State Budget, including no funding committed for the next upgrade the M1 between Robina and Reedy Creek. The Federal Government has committed $110 million to this upgrade but the State Government has only coughed up $44 million, which is less than their fair share. This is not good enough and as a result of this year's State Budget, local businesspeople and their families will continue to sit in traffic every day.
From a State-wide perspective, instead of this Government allocating money to important projects, all we have seen is a $4.7 billion black hole and no plan to fix it, raids on public servants' superannuation, and the Treasurer walking away from his promise to not introduce new or increase existing taxes.
In contrast, as an Opposition, we have announced our alternative plan to get Queensland working. Our jobs plan will create jobs for up to 20,000 young Queenslanders, encourage apprentices to finish their training and incentivise employers to train and retain workers.
We will provide businesses with support to recruit young Queenslanders, encourage them to take on apprentices to help them finish their training and provide a boost to employers to cover workers compensation premiums. We will also include support for up to 20,000 tradies over four years by contributing $500 towards new tools for apprentices upon completion of their training.
Whilst this State Budget was a bitter disappointment for local residents and businesspeople, I will keep putting pressure on this Government to deliver the funding we need for important local projects.
Please do not hesitate to contact our office for any further information and to keep up to date with Ros' activities on a daily basis, please like us on Facebook at www.facebook.com/ros.bates or visit www.rosbates.com.au.