A message from Ray Stevens MP, State Member for Mermaid Beach November 2016
Posted on 8 November 2016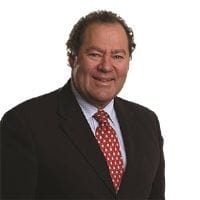 Along with our beautiful spring days the countdown to the Christmas Season has commenced! I relish the lead up to the Christmas and New Year period and enjoy the atmosphere with the influx of visitors and festive street decorations contributing to general good cheer to all.
Great work is being done by Gold Coast City Council in the refurbishment of Surf Parade in Broadbeach which will offer a new and refreshed dining and shopping atmosphere for residents and tourists alike.

Industrial Relations Bill 2016
After careful scrutiny and deliberation of this proposed bill I believe it is inherently flawed and skewed in support of union interests and influence in the workplace. This comes at a time when economic impetus is crucial to stimulate our economy and the proposed changes of higher rates being forced onto small businesses would result in significant cost increase and reduced operating hours. The focus on increasing union membership rather than supporting hardworking small business owners is disappointing to say the least. This Palaszczuk Labor Government does not seem to place priority on job creation for Queenslanders rather it is jobs for union mates.

Community Title Schemes

Community Title Schemes (CTS) were historically determined by the developer to market to the community and the legislation was specifically enacted to promote the development of more community title arrangements in Queensland. Of course the over-riding interest in community title schemes must be in the interest of the community contained therein with a fair and equitable cost sharing in relation to community amenities. Any attempt to alter or amend the 'status quo' and enforce legislation retrospectively would be grossly unfair to those sectors of our community who would be most vulnerable to meet any changed cost of living liabilities such as the aged and pensioner's. I believe should these amendments be legislated they must only apply for future CTS.

Dreamworld Tragedy
The Dreamworld tragedy was an international incident that reflected poorly on the Gold Coast tourism community and is still being addressed through thorough investigation by relevant authorities. My deepest sympathy goes out to the family and friends of the victims of this tragic accident and I am sure the pain and suffering associated with this tragedy will be felt forever for those involved. However, Dreamworld is a major Gold Coast attraction and I am sure we all wish them well on their journey of recovery over the months and years ahead.
Should you have any State issues you would like to discuss please feel free to contact my office on Tel: 5600 0100 / E: Mermaid.Beach@parliament.qld.gov.au.
Best wishes
Ray Stevens MP
State Member for Mermaid Beach