A message from Ray Stevens MP, State Member for Mermaid Beach February 2017
Posted on 3 February 2017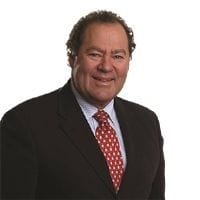 A very Happy New Year to all and welcome to 2017! I trust that a good summer break was had by all and that you are refreshed and renewed to tackle the Year of the Rooster. The Parliamentary Year commences mid-February and I am looking forward to holding the Palaszczuk Labor Government accountable for its inaction for the Gold Coast and its focus on legislating for its Union Mates! There is a need for an inquiry into union mates protectionism policies and greater transparency required into how union bosses spend union members finances on credit cards.

Tourism Boom

Our beautiful Gold Coast region has enjoyed an unprecedented boom of tourists both interstate and overseas keen to soak up the sun and enjoy our pristine beaches and waves. Along with the happy travellers we have robust investment by way of construction activity the length of our city and real estate agents are reporting a solid turnover of both permanent and holiday let rentals. This growth supports strong local employment opportunities and concurrently delivers new and better facilities for residents and visitors alike. For the boom to continue, we need a State Government and Council focused on employment creation activity and removing government hurdles inhibiting economic growth.
Commonwealth Games
12 months to go and the city is counting! We can see tangible signs of the infrastructure investment the Games are having for our City. With more roadworks to come over this twelve months, the Commonwealth Games has already been a huge success. Will the State and Federal Governments please stop the argy bargy over the M1 funding and just get on with the job! Commuters on the Gold Coast demand it! While the 4 weeks of activity in and around when the Games are actually on next year will be a bustling time for the Goldie, it is actually the long-term infrastructure, provided for the Games that is the real big winner for the Gold Coast. It's Gold, Gold, Gold for the Goldie!!

Should you have any State issues you would like to discuss please feel free to contact my office on Tel: 5600 0100 / E: Mermaid.Beach@parliament.qld.gov.au.
Best wishes
Ray Stevens MP
State Member for Mermaid Beach