A message from Ray Stevens MP, State Member for Mermaid Beach August 2016
Posted on 5 August 2016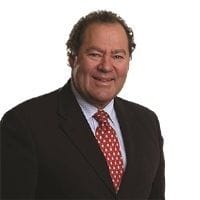 The Federal election is now behind us and I hope that the Palaszczuk Labor State Government gets a move on with the important task of fostering a commercial environment that revitalises our economy to kick-start growth and opportunity for Queenslanders particularly on the Gold Coast.
It is worrying to hear reports that from a State perspective Queensland has the second worst economic performance and outlook only to Tasmania.

Just seven per cent of Queensland businesses believe the Palaszczuk Labor Government's policies are supporting them, according to the latest Sensis Business Index.
Lack of Economic Growth
The Labor Government's "calling in" of a major project in Brisbane to appease the "Greens" Party objections, sends the wrong message to the business and investment community. Couple this activity with negative legislation in the agricultural and mining sectors and we have a business community which has a great deal of concern. As the mining boom is well and truly over and its flow-on economic activity to areas such as the Gold Coast has ceased, the construction, agriculture and tourism sectors must receive unqualified Government support.
Local Traffic Congestion
Congestion on the Gold Coast seems to be getting harder and heavier. There is a major alternative route to the M1 from Brisbane to the Gold Coast reserved on the planning maps for the Gold Coast. It is time for the Government to do the feasibility on a toll road alternative from Australia's 3rd largest city to Australia's 6th largest city. Planning for construction now will head off the certain gridlock coming to the M1 within 5 years.
Should you have any State issues you would like to discuss please feel free to contact my office on Tel: 5526 0473 / E: Mermaid.Beach@parliament.qld.gov.au
Best wishes,
Ray Stevens MP
State Member for Mermaid Beach