A message from Ray Stevens MP, State Member for Mermaid Beach, October 2016
Posted on 10 October 2016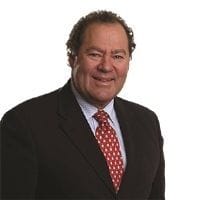 Spring has well and truly arrived, we have had an influx of visitors with the recent school holidays who have enjoyed our great local amenities as well as supporting our wonderful local businesses. The Gold Coast will only get busier with visitors as the Christmas festive season fast approaches and our international visitors, particularly the Chinese tourists who have increased dramatically over the past year enjoy the many wonderful attractions available on the Gold Coast.
Government's New Bikie Laws Policing & Annual Crime Statistics Report
The Policing and Annual Crime statistics report which was released Tuesday 27 September 2016 indicates that crime on the Gold Coast has increased by around 6%. The effectiveness of the existing LNP VLAD Laws is being reduced and as penalties have been 'watered down' there is less deterrent to committing a crime, once again putting the local community at risk. The Legal Affairs and Community Safety Committee held a Public briefing followed by a Public hearing on the Gold Coast, Tuesday 4 October 2016. This provided a forum for the local Gold Coast community to convey their concerns and ask questions in relation to neighbourhood safety. The watering-down of the effective LNP Criminal Bikie gang laws is inexplicable and will only lead to the bikies returning to the Gold Coast, rebuilding their club-houses and being the root of further evil on the Gold Coast.
Traffic Congestion - Funding of M1 from Robina to Border
The furphy being espoused by Premier Palaszczuk in relation to the funding required for the upgrade of the M1 south from Robina is embarrassing in its obvious and complete fabrication as to why the State Government is not getting on with the job. The ambit claim for an 80% Federal 20% State funding deal is totally juxtaposed to the 50-50 funding deal agreed to by previous Federal Labor Governments. It is just another excuse for the State Labor Government not investing in the Gold Coast as they did for years over the Tugun by-pass. The Feds have committed to the 50% funding so the Palaszczuk government should stump up the other 50% now or face the electoral consequences.
Should you have any State issues you would like to discuss please feel free to contact my office on Tel: 5600 0100 / E: Mermaid.Beach@parliament.qld.gov.au.
Best wishes
Ray Stevens MP
State Member for Mermaid Beach