A message from Ray Stevens, State Member for Mermaid Beach, June 2016
Posted on 3 June 2016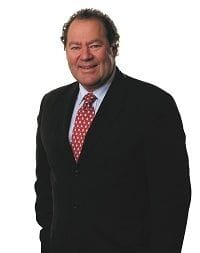 We are now midway through the year with the Federal election consuming media interest and election promises creating business hesitancy. July 2nd can't come quick enough for me and I am sure many in the business community so we can move on with the important task of creating jobs and revitalising the economy.
Commonwealth Games: Daily Stop Work Meetings at Carrara Stadium
It is unfortunate that Union Officials have introduced daily stop work meetings at the Carrara Stadium which is a key Commonwealth Games worksite. The twice a day stop work meetings have halved productivity with Queensland taxpayers footing the bill. It is a shame that the Palaszczuk Labor Government and Commonwealth Games Chair Peter Beattie cannot negotiate constructively with their union mates to resolve any issues and ensure timely completion of this important venue.
Small Tourism Businesses Struggle under Labor
The majority of tourism businesses are small operators and constitute 12% of all businesses across Queensland. This is especially so on the Gold Coast where most businesses are small businesses and in some way are involved in, contribute to or support tourism on the Gold Coast. Labor is failing Queensland small businesses by having no strategy to reduce red tape to assist smaller tourism operators to grow and employ more Queenslanders. Over-regulation has supressed growth and reduced local competitive advantage with other domestic and international competitors. I hope that Labor realises that industry structural reform is critical for growth and to provide a level playing field with competitors both locally and overseas.
Queensland Labour Budget 2016
The State Labor Government will bring down its Queensland Budget on June 14th and they have already signalled their intention to raid the superannuation funds of Queensland public servants for billions of dollars. With short term fiscal policies such as these, appropriating fiscal reserves that will be required for the future, Queensland again risks a financial downgrade from ratings agencies which will cost the Queensland economy dearly. Labor unfortunately has no plan for Queensland's future and is quite unashamedly happy to stay frozen at the driver's wheel.
Should you have any State issues you would like to discuss please feel free to contact my office on Tel: 5526 0473 / E: Mermaid.Beach@parliament.qld.gov.au.