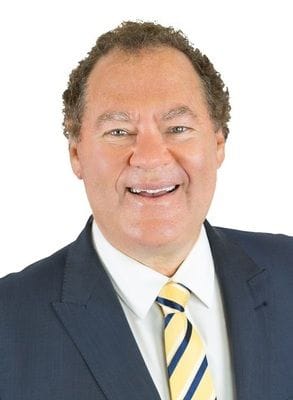 Spring has sprung, the intermittent rain is welcome to green our parks and gardens as our city readies itself for the summer ahead.

Work Health Safety & Other Legislation Amendment Bill
The Palaszczuk Labor Government has introduced another Union Building Bill into Parliament under the guise of protecting employees. The reality is that the legislation is specifically designed to promote and ensconce union affiliated employees and union demanded practices on employers or face the threat of prosecution through unions. I and all of the other LNP members share a belief in the dignity of work and the right for all workers top go to work each day and come home safely to their families at the end of every shift.

Again the Palaszczuk Labor Government is dancing on the puppet strings of the union movement who fund their campaign and staff their campaign support teams. This legislation is the political payback to the union movement which the Qld Chamber of Commerce and Industry estimates will cost Queensland businesses $1,125 million in the first year and $540 million thereafter. It is just another red tape financial burden on business and even the Queensland Law Society and Bar Association said it was bad legislation that would have difficulty in succeeding at law.

Developer Donations
There has been much media hype over developer contributions to political campaigns particularly at local government level but widened by Premier Palaszczuk to include State campaigns purely for political purposes.

While I can understand and support the fact that if a developer has made a contribution to an individual's campaign then that individual should not be able to vote on a particular proposal by that developer in the interest of perceived conflict of interest. However if a developer wants to make a donation to a campaign without any expectation of special or favourable individual treatment and has a genuine philosophical belief in the cause or person they are supporting, I think it is a sad day for democracy that they are singled out as the only group not entitled to support whoever they politically believe in. Taken to its logical conclusion under the current size and complexity of the Gold Coast City Council, only a rich person will be able to run for Mayor of the Gold Coast and that is a flawed outcome of our democracy.

Commonwealth Games M1 - IRTC
As the traffic snarls, accident delays and extended travel times on the M1 between Brisbane and the Gold Coast, Australia's 3rd and 6th largest cities, continue to grow in frequency and calamity, only a blind, ignorant and arrogant groundhog would not understand that the need for an alternative road to the M1 is required now.

The inter-regional transport corridor has been preserved for years and its implementation as a toll-way is required now. With the Commonwealth Games set to highlight the inadequacy of the Brisbane Gold Coast connectivity, April 2018 will be a time to give the M1 the widest berth possible!
Should you have any State issues you would like to discuss please feel free to contact my office on Tel: 5600 0100 / E: Mermaid.Beach@parliament.qld
Best wishes
Ray Stevens MP
State Member for Mermaid Beach