A message from Peter Young - Councillor for Division 5 December 2016
Posted on 13 December 2016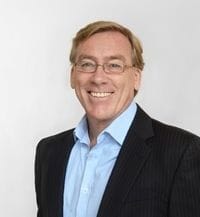 This month, a focus on Pacific Pines.
On Saturday 10th December we held our Christmas in the Park, and it was a wonderful evening. We all owe our thanks to a team of volunteers who have planned this over many months, from the Residents Group, from Kiwanis, and from Southland Church. I've had the privilege to lead this group who have been meeting since June, and they have taken on a huge body of work and presented the community something great. We'll make improvements next year. Feel free to join us in the preparations!
Issues of concern to the local people
In the lead up to the local government elections, in March, there were a few key issues concerning Pacific Pines residents safety, facilities for young people, and the spirit of the suburb. I've very deliberately sought to pursue outcomes in these areas, through a variety of projects and advocacy efforts. Some are still in train, and others are yet to come
Safety - CCTV
I have increased the number of mobile CCTVs in the Division to three, and established a deployment schedule with officers, using advice from the community. These cameras are being targeted at locations with identified safety concerns, and to counteract anti-social behaviour.
I have allocated funds to a fixed twin-camera CCTV unit at Park Lake Park, and I'm working with officers to determine the best locations for installation of additional cameras. CCTV are beneficial in certain circumstances, where the light is sufficient and where we can get good quality footage, but CCTV is not the universal solution. It is expensive, generally costing a minimum of $25,000 to install, and it does have limitations not all cameras are monitored 24 hours per day and when unattended, they point in one direction. Our best security weapon is people who are alert, and look out for each other.
Safety - CCTV sports clubs
I have allocated funding to sports and community groups to install CCTV systems at their clubhouses. These are multi-camera installations, they are cost-efficient, provide alerts to the club personnel, and have recording systems. I will continue to offer this benefit to clubs in our area.
Safety - Smiley signs
We now have additional smiley signs and another on the way. These register the speed of oncoming vehicles and provide a visual display to the driver the speed being driven, if over the limit, and a smiley face if under.
Safety Pedestrian facilities
Funds have been allocated for projects in Pitcairn Way, Matthews Drive, and Gaven arterial.
A major project ($190,000) has been scoped for pedestrian improvements on Binstead Way between Pitcairn and Greenway Boulevard.
A major project has been scoped ($200,000) for works on Pacific Pines Boulevard connecting Galapagos to Glade Drive.
Safety roads
I've been proactively working on solutions for:
Binstead Way/M1 on ramp (a plan is currently with Main Roads for review)
Binstead Way/Pac Pines Blvd roundabout (we should expect major works early in the new year)
Greenway Boulevard at all intersections (we should see some action early in the new year
The installation of safety barriers at several roundabouts, including Brockman/Bowley.
Safety others
Brockman oval Funds have been allocated for two safety fences to be installed to restrict the potential for motorbikes to enter the field.

Pacific Pines Primary funds have been allocated for the installation of bollards and other treatments to improve safety in the carpark and adjacent road area.

Flooded Gum Park Solar lighting is to be installed at the dog exercise area.

Santa Isobel/Archipelago funds have been allocated to commence work on improving pedestrian access across the intersection.
Youth
Pacific Pines Football Club has been allocated $120,000 to support its club building program.
About $80,000 has been allocated for works at Pacific Pines AFL club and in the grounds for lighting, lighting design, irrigation, and storage.
$7,300 has been allocated for the construction of AFL goal posts to support the Pacific Pines State High School AFL Centre of Excellence.
The Parkour project in Brockman has been constructed at a cost of $103,000 and I am pursuing changes to this so it is more user-friendly for beginners(!)
$25,000 was allocated for the youth program at the Hub, expanding the days of service and providing, for the first time, programs through all the school holidays.
Spirit
$40,000 has been allocated for the Active and Healthy program (throughout the Division), providing a huge range of affordable and free activities for little kids, big kids and adults of all ages
$15,000 was allocated for the fabulous Winterfest
$20,000 for the Christmas in the Park

Funds have also been provided to support the Pacific Pines Primary and Jubilee Primary Fetes, events at the AFL, football (soccer) and netball clubs, and to organisations providing opportunities for youth including the Air League, the primary and high schools, Kiwanis and the Residents Group

We'll eventually get good weather for a movie or two in our parks as well!
Anyway, here we are just before Christmas, and my main message is to say thank you for the privilege to be your representative, thank you for your suggestions, complaints, ideas and encouragement, and finally, to wish you all a hugely wonderful and safe Christmas. I look forward to working with you in 2017.
Cr Peter Young
Division 5 Representative
City of Gold Coast