A message from Peter Young - Councillor for Division 5 August 2016
Posted on 2 August 2016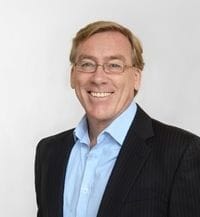 Hello! This month I am providing information about some services and facilities available to you.

You would not believe the incredible range of wonderful activities that is offered in our libraries. Story reading for kids, Toddler Time, Baby Rhyme Time, Saturday Story Time, games andaActivities, Minecraft, Teen Zone, Computer Basics, Internet Basics, Intro to online shopping and banking, Intro to social media, Book Club, Knitting, Essential Oils, Yoga, Weight Loss, Film Club, Jigsaw Puzzle Group, the list is awesome and for all ages.

Here are two interesting events coming up:

Mumprenuers mothers in small business Monday 12 September 1.30pm-2.30pm
Mother, business strategist, coach and founder of Start Up Mum, Michelle Smith, will share with you how to plan, start and grow your own business while being a mum. Child friendly session.

Health and Wellbeing - Social Skills Workshop Thursday 22 September 4.30pm-5.30pm
Social skills and behaviour regulation are important for all children. Many children with ASD and ADHD often need extra support to develop social skills. This interactive session is designed for parents and caregivers of children of all ages. Learn strategies to enhance your child's social development and communication skills. All sessions are free.

And don't forget Helensvale Library is nearby Pacific Pines/ Gaven/Maudsland and has even more activities. Book online at bit.ly/GCLibrariesEvents or phone 5581 7180. Pick up your copy of the Calendar of Events from the library. Or follow this link: goldcoast.qld.gov.au/library/calendar-ofevents-brochure-11148.html

Active & Healthy

I have invested significant Divisional funds in the Active & Healthy program because I think it is so vital and positive. There is a massive range of free and low-cost activities many operating in Nerang and Pacific Pines. Some feature activities in the new program include:
Free tai chi class in 20 locations across the city
Senior fitness and rehabilitative classes for those with mobility concerns or illnesses
Free kids after school program and activities for three to five year olds and their parents
Mums and bubs fitness classes and stroller groups
You can check out the program on-line here: goldcoast.qld.gov. au/community/active-healthy-program-27969.htmll or grab a copy at your nearest library, or call my office on 5582 8400 and we will send you a copy.