A message from Karen Andrews, Federal Member for McPherson, June 2016
Posted on 5 June 2016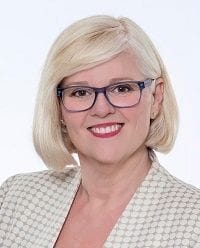 Construction Industry is vital to building a Stronger Economy
The Coalition Government has been rock-solid on the need to re-establish the Australian Building and Construction Commission (ABCC) as an industry watchdog. It is a key part of our plan to build a stronger economy.
We went to the last election promising to do so, and this election it is even more critical. The Senate's failure to pass this crucial legislation has necessitated the double dissolution election so we can work to deliver this reform as promised.
ABS data released just this week confirms Australians will continue to pay more for public infrastructure until law and order is brought back to Australian construction sites. Businesses also pay more when building and construction is delayed, especially those looking to grow and expand.
The latest figures from the ABS show there are significantly more working days lost to industrial action in the building and construction sector than in all other industries.
The data shows that 40 percent of all days lost to industrial action across Australia were in the building industry. Ever since Labor abolished the ABCC in 2012 at the behest of the CFMEU, there has been a 35% increase in days lost to industrial action in the construction sector.
The building and construction industry is critical to a productive and prosperous Australia and is vital for jobs and growth. It is the nation's third largest employer and provides employment for more than one million Australians.
Here on the Gold Coast our building and construction sector is a vital part of our local economy as we keep up with growth and development.
The clear fact is that when the ABCC was in operation, the economic performance and productivity of the sector improved.
In the years before the ABCC was established in 2005, the industrial dispute rate in the construction sector was five times the 'all industries' average. During the operation of the ABCC, from 2005 to 2012, the rate of disputes in the construction industry dropped to twice the 'all industries' average.
The data released by the ABS this week shows that after the abolition of the ABCC, the rate of disputes in the construction industry has risen back to five times the 'all industries' average.
Delays caused by industrial action on building and construction sites add to the cost of every new hospital, school, road or public transport project. They make it more difficult for businesses connected to the construction sector to plan for the future.
When it comes to ensuring jobs and growth in this sector, and returning law and order to the sector, the Coalition has been stymied at every turn by the Labor Party. Australians need a Government that can stand up to militant unions and stamp out unproductive practices.
For further information on the Coalition's plans to build a stronger economy, including tax cuts for business, go to: www.strongneweconomy.org.au or to discuss any election matter, please feel free to call my office on 5580 9111.