A message from John-Paul Langbroek, State Member for Surfers Paradise October 2016
Posted on 21 October 2016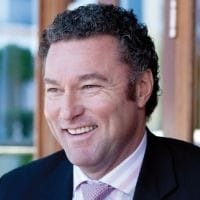 There's no doubt that Gold Coast locals and business owners are feeling a sense of optimism in the lead up to the Commonwealth Games in 2018. With recent infrastructure improvements, new projects, and an expected economic injection of $2 billion, we can't be blamed for feeling excited about the future of our City as we prepare for the Gold Coast to be projected onto the world stage.
Together with Gold Coast LNP MPs, I'm unashamedly pro-jobs, and am fighting to ensure that these Games are a gift that keeps on giving for the Gold Coast. Already we have seen significant private investment to enhance Jupiters Casino and an effort from Council to develop an international brand for our City ahead of the Games.
So it's disappointing that the Palaszczuk Labor Government has been spruiking an anti-jobs mantra here on the Gold Coast. We all know that as a City that is driven by tourism, any opportunity to attract more visitors should be considered by the Government.

However, this anti-jobs, anti-Gold Coast Labor Government has only delivered confusion, not confidence for locals and business owners. First, the Labor Premier was adamant about saying no to a cruise ship terminal for the Gold Coast without looking at any plans, saying that the Gold Coast won't need one because Brisbane will have two. Then, creating confusion, she has said she is willing to discuss the matter with the Mayor. I've been advocating for a community-driven masterplan for the Spit for quite some time now, to ensure that there is a clear vision for the future of The Spit, which may well include a cruise ship terminal. This will mean more certainty for Gold Coasters and potential developers about how we can enhance this great amenity.

To add insult to injury, this week, we saw Labor Premier Annastacia Palaszczuk refuse to cut ties with the CFMEU, a militant union that has jeopardised the progress of key Commonwealth Games sites. It's unacceptable to have a Union threatening people on job sites and walking all over the Palaszczuk Labor Government when it comes to our Commonwealth Games. Earlier this year, the CFMEU was holding two 2-hour stop work meetings a day which resulted in the Carrara project's completion date being pushed back by 6 months. The Labor Government should not allow them to hold the Gold Coast Commonwealth Games to ransom, as they have threatened in a leaked video which was in the media this week.

As a proud Gold Coast local and former small business owner, I want the Gold Coast to be a place where businesses can thrive, our kids can get jobs, and both locals and tourists can have fun. The LNP will continue to hold the Palaszczuk Labor Government to account to ensure that the Gold Coast is not forgotten by this Brisbane-centric Premier and her Ministers.
JP Langbroek MP
Member for Surfers Paradise
Shadow Minister for Health and Ambulance Services, Shadow Minister for the Commonwealth Games
Tel: (07) 5600 2100
PO Box 80, Isle of Capri QLD 4217
www.jplangbroek.com.au