A message from John-Paul Langbroek, State Member for Surfers Paradise, May 2016
Posted on 16 May 2016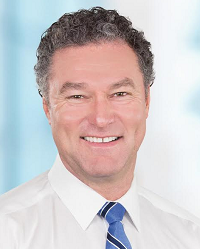 Here on the Gold Coast, we're proud to be home to a number of hard-working small business owners - and this week, during small business week, we recognise the important contribution they make to our city, our State and our society.
At the start of this month, the Turnbull Government unveiled its plan to create jobs and promote growth in Australia. The 2016-17 Budget is great news for the Gold Coast. The Turnbull Government knows that small businesses are the lifeblood of our economy - and this budget has proven that this is a Government that is standing up for mum and dad business owners by providing sensible tax relief, whilst also investing in much-needed infrastructure.
The Turnbull Government has outlined its commitment to jobs and growth in Queensland - it is now time for the Palaszczuk Labor Government to stop blaming Canberra for its own inadequacies and start developing an economic plan for our State.
Not much has happened in the last 15 months under the Palaszczuk Labor Government, especially when it comes to boosting business confidence and providing the investment and infrastructure that Queensland needs to promote jobs growth. In fact, the only thing that Annastacia Palaszczuk has proven is that when it comes to small business, the Labor Government simply has no idea.
The Premier and her cabinet ministers have been championing a plan to merge Government-owned electricity network businesses Ergon and Energex. The Government's crazy plan will ultimately put 10 000 independent electrical contractors, including 12 accredited solar installers in my electorate, in direct competition with the Government-owned Ergon-Energex giant. This plan from the Government laughs in the face of independent electrical contractors and will diminish competition in the industry.
That's why, together with the LNP team, I am standing shoulder-to-shoulder with mum and dad sparkies to stops this ill-considered plan that will cripple our local businesses. You can take action by signing the petition: http://www.parliament.qld.gov.au/work-of-assembly/petitions/e-petition?PetNum=2570 .
As a former small business owner in my electorate of Surfers Paradise, I will continue to be a fierce advocate for our mum and dad business owners, who play a vital part in making our area the best place to live, work and play as well as raise a family. Only the State and Federal LNP team has a plan to boost business confidence and provide better regulation, not more regulation for Queensland's small business owners.