A message from John-Paul Langbroek, State Member for Surfers Paradise, June 2016
Posted on 3 June 2016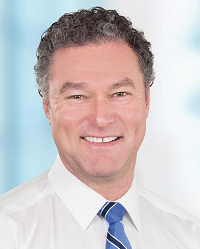 Major events such as the Commonwealth Games bring a myriad of opportunities for small businesses and communities in host Cities across the globe.
One only needs to look to the 2002 Manchester Commonwealth Games to see that the two week event has the potential to leave a lasting legacy in terms of infrastructure, tourist numbers, and international reputation.
Like many Gold Coast residents and business owners, I feel a sense of optimism and opportunity arising from these Games.
Fast-tracked infrastructure projects will ensure that our City is more accessible, while other projects will celebrate our cultural diversity and will develop an international identity for the Gold Coast.
That's why I've been a strong voice in condemning the bullying tactics of union bosses which have jeopardised the progress of key Commonwealth Games infrastructure projects.
It is frustrating to see that construction productivity has halved at the Carrara Sports Precinct as a result of twice-daily, two-hour stop-work meetings, being championed by union heavyweights.
Sadly, instead of standing up to these union bosses who are holding companies to ransom, both the Labor Minister Stirling Hinchliffe and new hand-picked Commonwealth Games chair Peter Beattie have stayed at an arm's length from the issue. Further, the Gold Coast Bulletin reported that Treasurer Curtis Pitt "isn't worried about the cost to our reputation or pocket". It is evident that the unions have a strong hold on the Palaszczuk Government.
Such bullying tactics have no place in a State like Queensland using the Commonwealth Games as a political pawn is disgraceful, and shows a lack of respect for taxpayers' money.
As a proud Gold Coast local and the Shadow Minister for the Commonwealth Games, I will continue to hold the Palaszczuk Government to account to ensure that the Gold Coast reaps the benefits of a successful event. To ensure that the Commonwealth Games are a success, it is vital that the Labor Government stops pandering to the demands of union bullies.