A message from John-Paul Langbroek, State Member for Surfers Paradise
Posted on 11 April 2016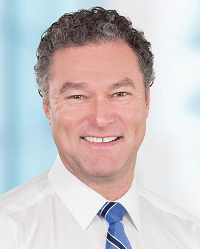 Tourism is a key pillar of our local economy - there is no doubt the Gold Coast is Australia's premier tourist destination.
With just under two-years remaining until the Commonwealth Games, there is already a sense of optimism on the Gold Coast, which has translated into improved results in the real-estate market, construction work, and private capital expenditure. This is a trend that is defying the State final demand figures from the Australian Bureau of Statistics.
These investments and improvements to local infrastructure will lay the foundations for an exciting and accessible venue for the Games, while ensuring that the Gold Coast is the envy of the Commonwealth.
As a proud Gold Coast resident, I am eagerly anticipating the Commonwealth Games, and the endless opportunities that will come from promoting our vibrant City to a world-wide audience in excess of 1.5 billion people. This opportunity to maximise positive exposure of the Gold Coast will ultimately benefit local businesses and residents.
In light of this, I find it concerning that the Palaszczuk Labor Government is actively dismantling the VLAD bikie laws that have cleared our streets of criminal gangs . The previous LNP Government implemented the tough VLAD criminal gang laws, which in the last 12 months, have taken $38 million worth of illicit drugs off our streets, and deterred organised criminal activity. These laws have been so successful that they are now being duplicated by Premiers around the country.
It beggars belief that the Palaszczuk Government is going soft on crime by:
Scrapping police powers to stop, search, and detain suspected criminal gang members;
Watering down tough penalties the LNP put in place for crimes such as drug trafficking;
Removing anti-association provisions (gangs associating in a 3 or more) despite the fact that they were held valid by the High Court in 2014. The provision was designed to prevent incidents such as the Broadbeach brawl; and
Making it easier for suspected criminal gang members to secure bail, meaning people will be less likely to make a complaint if they know the alleged perpetrator simply walks out of court on bail.
With Queensland's key law enforcement agencies warning of criminal gangs returning to the Gold Coast, it is obvious that the Government's push to remove the laws is politically-motivated, short-sighted, and shows no regard for public safety in the lead up to the Commonwealth Games.
At a time when our City is working to increase its national and international brand awareness, it is crucial that we promote our City as a safe, family-friendly destination, as well as an attractive venue for other future major events. Repealing and removing these laws, and in turn, rolling out the welcome mat for organised criminals and patched members of bikie gangs will only be negative for the Gold Coast.
That's why, together with my Gold Coast LNP colleagues, I want the Palaszczuk Labor Government to show that we have zero tolerance for criminal gangs in our City. When it comes to the promotion of the Gold Coast, decisive action is needed to maintain this as the best place to live, work, play, and raise a family.